Author Archive
So I just released the latest edition of my Backyard BBQ series a few days ago and would like to share it with all of you wonderful readers. I make these for all the long suffering Seattlites that strive to fully enjoy every photon emanating from that ball of fire in the sky during the short few months we call summer. What better way to enjoy it than with a grill, a cold beer and some good tunes?
.
.
Here is what some local music-y people had to say about it:
.
"to get prepared for the inevitable return to sunshine, your first step should be downloading the fourth installation of the Backyard BBQ mixtape series from Seattle's own dj100proof…The mixing is fantastic, and the vibe is perfect for exactly what it sets out to accomplish."
- Nick Feldman (Seattle Weekly Music Blog)
.
"You'll know most of the songs, you'll love most of the songs, and now you'll have them in one spot… Hundy did a good job of picking songs that most people wouldn't play at a backyard BBQ, but probably should."
- Jonathan Cunningham (LastNightsMixtape.com)

.
Tracklisting/back cover art after the jump:
.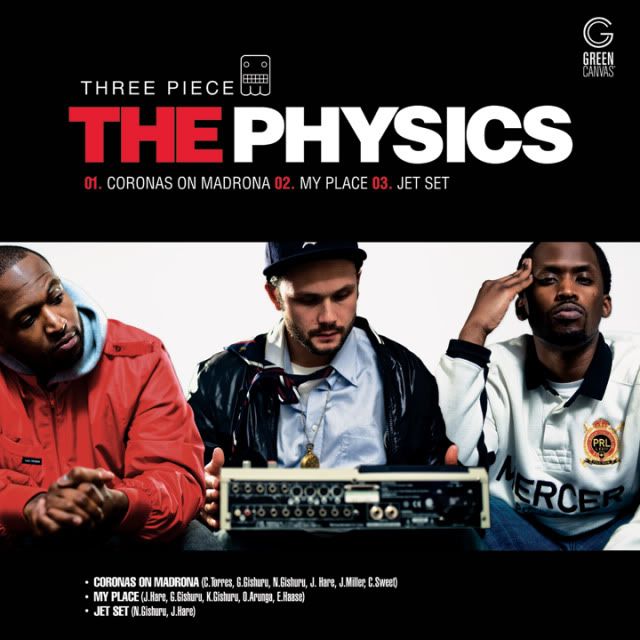 GO DOWNLOAD THIS IMMEDIATELY.
.
I've made no secret of the fact that The Physics are probably my favorite group making music in Seattle. What they represent, their musical vibe, beats, flows, ect connect with my tastes and represent that illusive unicorn that is the "Seattle Sound" in a way that few have.
.
I thought it would be impossible to improve on the masterpiece that was 'High Society,' but they did. I damn near wore that EP out last Summer and it was one of only a pair of local releases to make my top 25 list last year. This three song collection is a further departure from the 'beats and raps' side of local hip-hop and crosses the line into that more soulful/jazzy territory that really shows their appreciation for the genres and their growth as artists.
.
So enough words…go download that ish and let the music do the talking.
.
Yes, I know "best of" lists are played out. Everyone has one, and I always contemplate whether or not I should make one. Everyone's a critic now…blah, blah, blah. But every year, people always ask me about it and some thank me for hipping them to some good stuff so I keep cranking them out. Plus, I'm a dj so you should listen to me!
.
It's December 31st, and I always work best under pressure so here it goes. My best albums of the year (that felt like a month)…2009.
.
BEST ALBUMS OF 2009
.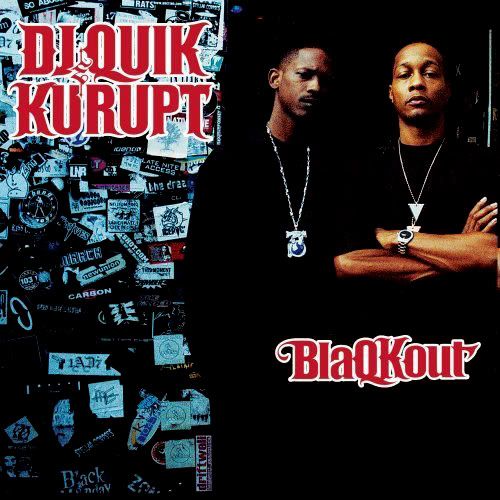 25. DJ Quik & Kurrupt – Blaqout
This album is pure West Coast. DJ Quik's simplistic production is a change of pace on this record, but Kurrupt rides each beat like it was a 6 fo' adding another layer to the mix as if it was an instrument. Your ears will be pleased with the results
.
.
.
24. Shawn Lee – Soul in the Hole
Shawn Lee is a master funk musician. He plays, records and arranges every instrument on his albums. This time around he recruits some top notch vocalists to season each of his fine tuned soulful recipes and the finished product is quite scrumtrelescant.
.
.
.
23. D. Black – Ali'Ya
206 and Sportn' Life representative D. Black released his sophomore album amidst many questions. Is he a Christian rapper? A Jewish rapper? Well, this album is non denominational, but incredibly personal, containing positive messages to the community and youth over soulful drum heavy beats provided by town greats Jake One and Vitamin D. He dropped the tough guy talk and started speaking from his heart and we are all better for it. This is a local album to proud of.

.
22. N.A.S.A. – The Spirit of Apollo
This album made it's way into my top 25 because about half of it was on repeat for a good portion of 2009. The production was handled really well and even though some of the guest spots lacked the rocket fuel needed to be on my radar the album as a whole was a success for such an ambitious project.

.
.
21. Raekwon – O.B.F.C.L.II
The return of the Chef! Raekwon pulled no punches in this 2nd installment to his classic purple tape. After delay after delay I admit I was a bit worried, but this album satisfied all my cravings for what the Chef was capable of cooking up. Rza has some classic Wu gutter production on this and as a whole, this was one of the better hip hop albums to come out in a long while.

.
20. Brother Ali – Us
Brother Ali gets very introspective on this album and radiates optimism that is downright contagious at times. He is a gifted wordsmith and rides the back beats on this record with ease. Still not as good as his classic 'Shadows on the Sun' but this was a strong release that is sure to keep Brother Ali in the underground spotlight for years to come.
.
.
19. Yeah Yeah Yeahs – It's Blitz
This album could have been a disaster, but it was instead a triumph. The Yeah Yeah Yeahs went mainstream and it worked. They are this countries biggest rock band at the moment and they embraced a new musical direction that many band would have swung at and missed. It's Blitz hit for the cycle.

.
.
18. Breakestra – Dusk til Dawn
Breakestra can do no wrong. From their live mix series to their debut album a couple years back, nobody really captures Cali funk and soul like these fellas. If you like breakbeats, vibrant horns, wah-laced guitar and jazz flutes get on the good foot and pick up this record.

.
.
.
17.  Electric Wire Hustle – Every Waking Hour

This is an perfect example over where hip hop and neo soul can go in the next decade. Take what Common started on 'Electric Circus,' up the wattage and add some down tempo Detroit style shuffle and out comes Electric Wire Hustle through your speakers. This is a blissful listening experience for those craving something new heading into the new year.

.
16. The XX – XX
The only way I can to describe this album is BIG. Big sounds, big chords, big arrangements, big vocals. The tracks on this album all feel like they were made with a purpose. For someone that doesn't listen to much rock, this is the type of shit I can get down with.
.
.
.
15. The Physics – High Society
This EP was my go to summertime feel good record. It's short but ever so satisfying. Each track has a very sensual vibe to it and makes for a real good soundtrack if your tryin to spend some quality time with the lady, if you catch my drift. The beats are the audible equivalent to a sunshiny day off in the 206 and MCs Thig Nat and Monk Wordsmith have such an effortless delivery that you can't help but feel on the 'higher' end of things.
.
14. Blakroc – Blakroc
This could be the most hyped record of the year, but it delivered on many levels. The beats are well constructed and the combo of BK and hip hop is kind of a win no matter how you look at it. Some of the guest spots were mailed in and the inclusion of a Jay-Z knock off (NOE) was kind of a joke, but there are some seriously great songs on here. Billy Danze of MOP shines on these beats and I would love to see a full lenth Black Keys / MOP collaboration, but for now I am satisfied with this offering.
.
13. Dirty Projectors – Bitte Orca
This was a wake up call for me. I didn't know this type of rock existed. I was not just surprised but really excited and blown away all at once. The vocals, the production and arrangements are unlike anything I had ever heard before and the have some seriously fresh loops that are ripe for sampling.  (Which I would do if  Seattle outfit 'They Live" hadn't already given Stillness is the Move the business). Do yourself a favor and check these guys out if you haven't already.
.
12. Maxwell – BlackSummer's Night
Maxwell was back with a vengeance this year! I can't even tell you when he released his debut and quite frankly I don't feel like googling it. I will tell you that this album is a magnificent soul offering and features some of the best mixing and production of any record to come out this year. Maxwell does a fantastic job on vocals . His range is jaw dropping and his lyrics are incredibly moving, but the backing band and the engineers in the lab are the ones that really make this album as great as it is.
.
11. Mos Def – The Ecstatic
Black Dante was another candidate for comeback of the year in 2009. His last few efforts could be summed up in one word, lazy. This album is a return to form. He picks tremendous beats from Madlib and Oh No, and even has a guest spot from Rick the Rulahhhh. That is a huge win. Still lacking a strict focus, this album takes you on a great ride through the mind of one of hip hop's most talented and creative figures.
.
Hey there subsonic readers. It's been a minute. How the hell are you?
.
Well I just wanted to shoot you all a note and post up my newest mixtape. It is a big departure from the Backyard BBQ mixes most of you might know me from. Where the BBQ's are the audio equivalent of a Summer's day in a hammock, this mix is a journey into outer space on a musical rocketship. This is my idea of the perfect dance mixtape. 80s synth funk, disco, classic hip hop, breaks, classic pop and all sorts of other influences. No top 40.
.
Here is a snippet of the Intro and first couple songs:
.
dj100proof – This Is Not Music This Is A Trip (mixtape intro)

[audio: http://dj100proof.com/Trip_Web_Track.mp3]
.

.
Be sure to head to the brand new dj100proof.com for a FREE DOWNLOAD
.
Full artwork and tracklisting after the jump.
Ok, so Hov officially MURDERED it at the Key last night. The crowd was in a frenzy even before he took the stage, and when the countdown hit zero the chants of "Hova! Hova! Hova!" were deafening. When he finally rose up from under the stage…pure insanity. He knew that it had been too long since he had been in the great NW and immediately declared "This is gonna be a special one tonight!" with a grin from ear to ear.
.
He laced the crowd with classics and new joints for over an hour and a half and every paying customer got their money's worth to the penny. He jumped off with "Run this Town" and went straight into "DOA." The live band came through perfectly on these cuts and the whole stage show was really quite simple but executed perfectly. The towering video screens had some real dope visuals, especially during "Empire State of Mind" when it turned into the New York city skyline.
.
.
He went through classics from BP1 like "HOVA" and "Ain't No Love," Vol. 2 "Can I Get A" and "Hard Knock Life," Vol. 3 "Big Pimpin" and the Black Album "PSA" "Lucifer" and "Encore." That is just scratching the surface.
.
Suprisingly, some of my favorite performances were from BP3. I am not the biggest fan of this record in it's entirety, but 50% of it is pure dope and let's just say he picked the slappers. "Empire State of Mind" "Already Home" "Thank You" and especially "On to the Next One" seriously brought the crowd to a whole 'nother stratosphere and I was going dummy. Swizz Beatz is a fool for that one.
.
The show was such a great experience 'cause I have never seen Jay, and this was his first time back in Seattle in 10 years. Not to mention he is the greatest living wordsmith and has a catalog that would have allowed him to perform hits well into next week. He was flawless on the mic. His set list was perfect (minus not having a single song from American Gangster). The band added a great element and didn't overdo the instrumentals. The video screen was original and complimented his set perfectly. And the final element that really brought it all together was the vibe in the building. It was ALL LOVE. The crowd was into it from minute one and didn't stop screaming or put their diamonds down for the entire show.
.
Cheers to Hova for putting on a really dope performance that was equal parts entertainment and pure musicianship. ON TO THE NEXT ONE!
So today marks day 4 of my 4-day musical binge. Every night this week had something to offer, and I couldn't come up with a legitimate reason to stay home, even though I've been battling a wicked cold since standing in the rain for most of Labor Day Weekend. I could use the rest and could definitely go without drinking, but what the hell Method Man and Redman are in town and it promises to be one of the better hip hop shows of the season…
.
Meth and Red are in town in support of this summer's Blackout 2! the follow up to their classic LP released a full 10 years ago (Damn!). The album was a very solid effort, although it didn't seem to make too many waves in the press or in the mainstream. It did make an impression on my ipod and in my DJ sets, however. I've been dropping club cut  Hey Zulu, stoner anthem Dis Is For All My Smokers and the speaker box melting (and one of my personal favorite drinking songs) City Lights on the regular. If you enjoy some good ol fashioned party-hop, this album will do the trick. It doesn't have any instant classics like Da Rockwilder, but it is enough happy go lucky head nodders to warrant some love on your houseparty ipod playlist.
.
I'm almost more excited for the local lineup, and the fact that they get to rock a packed out Showbox MKT, which had always been one of my favorite venues in all the land.
.
So if you want to win some tickets to tonight's show hit us up at:  info (at) seattlesubsonic.com with 'Meth and Red' in the subject line. First one to respond gets 'em!  Good luck!
congrats to Noah!

.
Obese, Wake Up & Kube93 Present
Method Man and Redman
Spaceman
Fatal Luciano
Jay Barz
Marc Sense
Showbox MKT | Sep 17, '09 | 8:00PM | All Ages+Bar | $25 Adv
Glamour, the debut album from Fresh Espresso, is going to be the 206 album of the year. I promise you.
.
Producer/MC P-Smoov and MC Rik Rude have put together something epic here. They are already receiving much deserved praise from the Stranger and the Weekly. I have had the pleasure of performing alongside these distinguished gentlemen a few times, and have heard the album in its entirety. IT IS REALLY GOOD.
.
They are currently holding down the top spot on KEXP in the local music spins and hip hop spins categories, and should be taking over your music playing device immediately.
.
COP. THAT. SHIT.
These mixtapes are engineered to the exact specifications of beer drinkers, sunbathers and bbqers everywhere. Go get it…just click on the artwork
.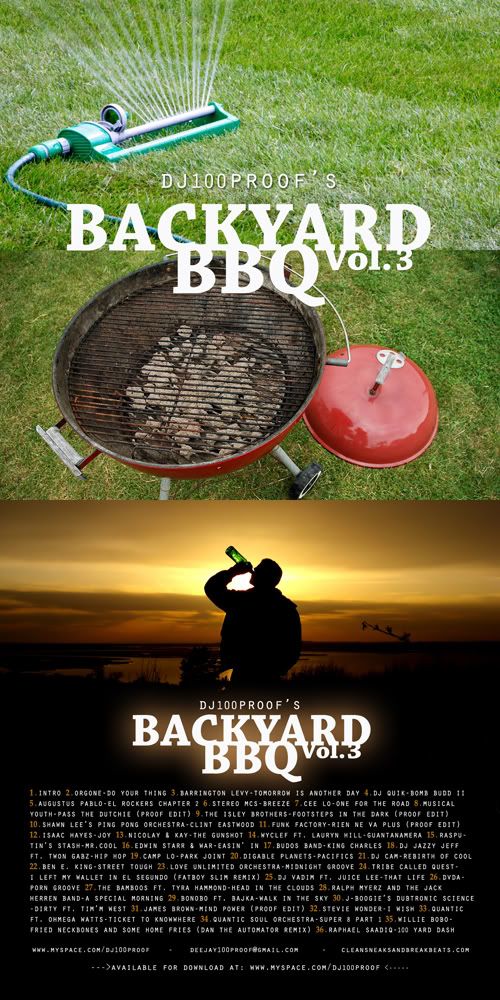 .

Track List:

1. Intro
2. Orgone – Do Your Thing
3. Barrington Levy – Tomorrow is Another Day
4. DJ Quik -Bomb Budd II
5. Augustus Pablo – El Rockers Chapter 2
6. Stereo MCs – Breeze
7. Cee-Lo – One for the Road Break
8. Musical Youth – Pass the Dutchie (Proof Edit)
9. The Isley Brothers – Footsteps in the dark (
10. Shawn Lee's Ping Pong Orchestra – Clint Eastwood
11. Funk Factory – Rien Ne Va Plus (Proof Edit)
12. Isaac Hayes – Joy (Proof Edit)
13. Nicolay and Kay – The Gunshot
14. Wyclef ft. Lauryn Hill – Guantanamera
15. Rasputin's Stash – Mr. Cool
16. Edwin Starr & War – Easin' In
17. Budos Band – King Charles
18. Dj Jazzy Jeff ft. Twon Gabz – Hip Hop
19. Camp Lo – Park Joint
20. Digable Planets – Pacifics
21. DJ Cam – Rebirth of Cool
22. Ben E. King – Street Tough
23. Love Unlimited Orchestra – Midnight Groove
24. Tribe Called Quest – Left My Wallet in El Segundo (Fatboy Slim Remix)
25. DJ Vadim ft. Juice Lee – That Life
26. DVDA – Porn Groove
27. The Bamboos ft. Tyra Hammond – Head in the Clouds
28. Ralph Myerz and the Jack Herren Band – A Special Morning
29. Bonobo ft. Bajka – Walk in the Sky
30. J-Boogie – Dirty
31. James Brown – Mind Power (Proof Edit)
32. Stevie Wonder – I Wish
33. Quantic ft. Ohmega Watts – Ticket to Know Where
34. Quantic Soul Orchestra – Super 8 Part 1
35. Willie Bobo – Fried Neckbones and Some Home Fries (Dan the Automator Remix)
36. Raphael Saadiq – 100 Yard Dash
I am always super stoked to spend 3 days in Seattle Center for one of the last weekends of the summer partaking in everything I love about this city…
.
Great music, great people, great (local) beers, beautiful weather…anything else I'm missing? Yep, Bumbershoot never really disappoints. Year after year I go with pretty muted expectations (especially after the corporate takeover), and thoroughly enjoy the hell out of it. Pick a beer garden and just let the music come to me. Smoke a fatty, wander the grounds with ears wide open, ready to hop into a crowd if something catches my attention. I always find something new and amazing I've never heard, and the journey is 99% the fun anyways.
.
I love 3 day weekends. I love Seattle in September. I love Bumbershoot.
.

.
Well, Bumbershoot just announced more additions to their lineup and I'm sold once again. I was a little weary with the announcement of Sheryl Crow and Katy Perry, but they just dropped some serious heat with this latest group of artists (and plenty of local flavor!). Here are just a few of the groups I am geeked about peeping:
.
De La Soul / Raphael Saadiq (!!!!!!!!) / Roy Ayers / Swollen Members / Kasabian / Black Joe Lewis and the Honeybears / Janelle Monae (!!!!!!) / The Knux / The New Mastersounds (!!!!!!) / MSTRKRAFT / Reggie Watts / Wale ft. UCB / DJ Spooky / Keller Williams / Michael Franti
.
and the list of locals is fucking stellar:
.
Common Market / Dyno Jamz / Dyme Def / Handful of Luvin' / D. Black / Spaceman / Natalie Portman's Shaved Head / Macklemore / Reggie Watts / Truckasaurus
.
And there is still another round of acts to be announced. Get your tickets HERE.
.
See you in the Fisher Green beer garden.
Well, whadaya know? It's that time again…
.
What do I mean by 'that time' you ask? It's time for another amazing funk show in this wonderful city we all call home.  If you have read anything I have posted over the last year, you would be fully aware that I am a connoisseur of all things soulful and a lover of funkiness in all its forms (so you should listen to me!).
.
Well, I will be rocking the eff out at Neumos this Saturday to a group by the name of Soulive. Soulive is an incredibly dope funk outfit out of upstate New York that has been cranking out feel good jams for a hot minute. Their previous albums are all worth at least a spin or two, and their hip hop infuzed remix album is a work of genre-bending art. They are currently touring in support of their latest effort titled Up Here and it is exactly what I expected…very funky. It's a little more rough around the edges than some of their previous efforts and this is a great thing. You can almost picture them rocking out in a basement while recording and the hints of grime in the tracks make it a little more authentic and organic. For example: the slightly distorted bass and guitar riffs, along side some super fresh horns, make the cut Backwards Jack sound like a quality bootleg recording at a concert/basement party rather than a fully spit shined studio recording. All qualities of which I am a fan.
.
So, go pick up a copy of said cd, and some tickets, then come get down with 400+ of your closest friends this weekend. Buy me a drink while you're at it.
.
OR
.
Win a pair of guest list spots by sending us an email (info at seattlesubsonic.com) with "Soulive" in the subject. The winner will be drawn Friday Afternoon.
.
__________
SOULIVE WITH RUSSELL GUNN, NIGEL HALL, BLACK SWEDES
SATURDAY, MAY 9th

AE, DonQ and Puerto Rico Rums Present The Icons Among Us Tour
8PM Doors
$15 ADV
Click Here to Buy Tickets
21+
__________