May 25th, 2011
So, here's the new album cover from Handsome Furs: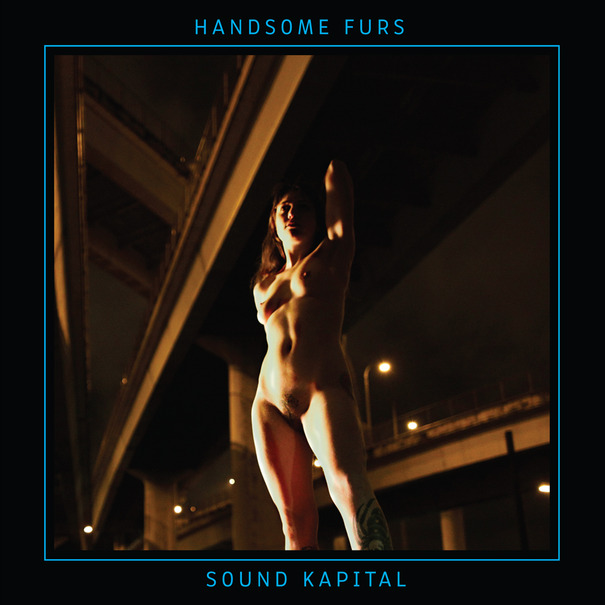 Given Face Control's nasty Rottweiler mugshot and its slightly less-than-lewd promotional photos (revisit those here: 1/2/3/4/5/6/7/8) there's really not much to be surprised about here. Those who paid attention to the liner notes of that awesome album probably also noticed a thumbnail of a topless Alexei posing in the snow. This, up there, is not her. The Montreal duo's third album, Sound Kapital, will be available June 28th but since the label has made a few .mp3s available, I thought I should post both the music and the cover. Plus, nudity!
Methinks it will be a banger. A pre-order, bee tee double-u, gets you an instant download of the .mp3s, as well as 9-postcard set featuring photos taken by the band packaged in a fancy custom envelope. Perhaps they will resemble this album's promo photos?:
One can only hope. Handsome Furs will play the Capitol Hill Block Party Saturday July 23. Also, one more thing—here's Alexei's response to the album cover, courtesy of the Wolf Parade, et al fansite:
I am so thrilled that folks finally get to see one image from the album artwork. I've been biting my tongue for it to come out. I am immensely proud that Sound Kapital features the work behind three brilliant photographers: Bradley Sellers, Scott Coffey and Matthew Niederhauser who shared our vision of expressing what it means to be human in this frequently oppressive modern landscape. The night images in the album were taken in America and the day images were taken in a very bizarro waterpark in downtown Beijing.

It's hard to be alive… but less so when there are people who make such beautiful images to share with us. You have to become your own heroes in this world, I think. Strength, fearlessness, utter rawness and absurdity are our human rights.