Seattle Subsonic - May, 2011
SO.FUCKING.GOOD.MEGABATS.

Pretty stoked for local psych-rock elevators Night Beats self-titled LP, out June 28 from Trouble in Mind.

SEE THEM:
JUN 14 2011 – WONDER BALLROOM W/ BLACK LIPS – PORTLAND, OR
JUN 28 2011 – SLABTOWN – PORTLAND, OR
JUN 29 2011 – CHOP SUEY W/ BARE WIRES – SEATTLE, WA
JUL 01 2011 – NEW FRONTIER – TACOMA, WA
AUG 07 2011 – COMET DAY SHOW W/ TRMRS – SEATTLE, WA
So, here's the new album cover from Handsome Furs: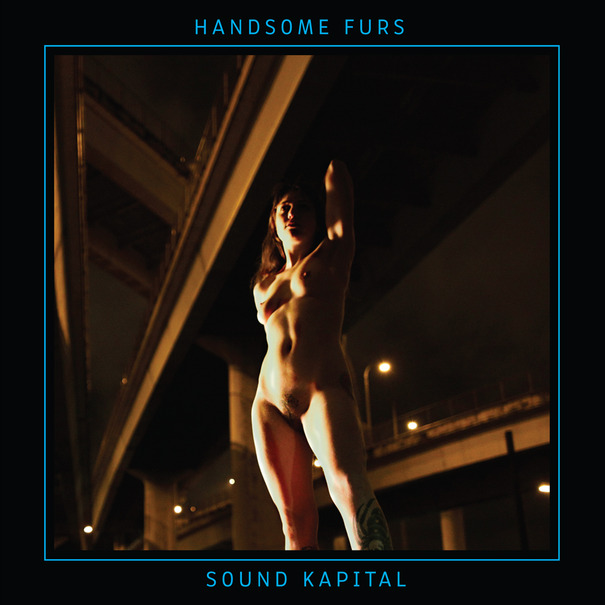 Given Face Control's nasty Rottweiler mugshot and its slightly less-than-lewd promotional photos (revisit those here: 1/2/3/4/5/6/7/8) there's really not much to be surprised about here. Those who paid attention to the liner notes of that awesome album probably also noticed a thumbnail of a topless Alexei posing in the snow. This, up there, is not her. The Montreal duo's third album, Sound Kapital, will be available June 28th but since the label has made a few .mp3s available, I thought I should post both the music and the cover. Plus, nudity!
Methinks it will be a banger. A pre-order, bee tee double-u, gets you an instant download of the .mp3s, as well as 9-postcard set featuring photos taken by the band packaged in a fancy custom envelope. Perhaps they will resemble this album's promo photos?:
One can only hope. Handsome Furs will play the Capitol Hill Block Party Saturday July 23. Also, one more thing—here's Alexei's response to the album cover, courtesy of the Wolf Parade, et al fansite:
I am so thrilled that folks finally get to see one image from the album artwork. I've been biting my tongue for it to come out. I am immensely proud that Sound Kapital features the work behind three brilliant photographers: Bradley Sellers, Scott Coffey and Matthew Niederhauser who shared our vision of expressing what it means to be human in this frequently oppressive modern landscape. The night images in the album were taken in America and the day images were taken in a very bizarro waterpark in downtown Beijing.

It's hard to be alive… but less so when there are people who make such beautiful images to share with us. You have to become your own heroes in this world, I think. Strength, fearlessness, utter rawness and absurdity are our human rights.
I went to a fashion show a couple weeks ago. Seattle Fashion Week was putting on a shindig at the Kingcat downtown, and yes, that's right, me, the guy who thinks a tee shirt with no wrinkles constitutes fashion went to said fashion show thinking he had a shot with the models. I wasn't there specifically for the fashion though. After the cats walked on the walk, there was going to be music with five or six bands and singers scheduled to play. I was there to see The Slants from Portland. Their guitar player, Thai Dao, is from Seattle, and when I met him at an Alabaster show not too long ago, he invited me out for the night of fashion and music and model gazing. I accepted of course.
And there was much of that. Models in dresses and leather and spandex and things I couldn't make out, models in not much of anything, models in odd things that could only be described and "clothing art". Not practical, but it'd be nice to dance with one of them later. It's a rare thing for me to dance, but I'm open to it on occasion, and I knew that The Slants played what they called "Chinatown Dance Rock" which seemed perfect with beauty in every corner of the building. I went to the bar while the first two bands played and there she was. Black hair, black skin on the fairer side, gold top, leather skirt, and looking and speaking at me as I scribbled in my notebook, "What you doing? You writing lyrics in that thing?"
"Nah, notes. I'm writing about the show tonight."
"Are you? For who?" I told her. "I've never heard of that." It was an answer I was used to, one I always counter with, "Yeah, but we have our share of readers," which thankfully, we do. She considered that for a moment and then replied, "Fair enough." So we talked and drank and when The Slants came on, she asked, "You wanna go dance?"
"Can't, I have to write." It was probably the only time a model fresh from the catwalk would ever ask me to dance, and I was saying no. I said it to myself. You're an idiot, and I was reminded of Minnie Driver in Good Will Hunting chiding Matt Damon with the same phrase. But what could I do? I'd given my word, and I won't go back on that. So I took a seat to watch the band, and then came some keyboards, some beefy drum fills and a beat, a danceable rhythm, and many models, my model among them, were dancing. Rhythmically, the song ,"Love Within My Sins", reminded me of a sped up version of something like "Reptile" from the Church. I've always liked that song.
That song ended, another began, "Lucky Strike", another upbeat tune, fast danceable, rocking with some distorted guitars, something like a heavy Modern English, and I felt wrapped inside an 80′s movie in a dance club scene. Strobes going, not an ugly woman about, a grooving good music driving everything, some guy in the corner who is, or thinks he is, too cool to dance. My left foot tapped, and then stopped as my model looked back at me and waved, as the singer sang, "Do you wanna feel the way you make you feel?" There was a breakdown with drums and bass, guitars accenting, bodies bouncing on the dance floor. In the strobe light, it all seemed in slow motion. Yes, I was in an 80′s movie. I was the outcast loner who went to the dance because he liked the cheerleader, and she turned again and waved again. "Do you wanna feel the way you make you feel?" I waved but sat still, took more notes. Sigh.
The music went on, "Sakura, Sakura" was Read the rest of this entry »
Ever since my band broke up last fall I've been thinking to do something acoustic, just a couple guitars and a vocal, sometimes switch in a bass for one of the guitars, something minimal and a little raw, sometimes mellow, sometimes chunky in that acoustic way electric guitars simply cannot mimic. I've spent many afternoons in Guitar Center in the quiet room plucking the $2200 Martin guitars and thinking it's time. I wouldn't be the forerunner though. In my acoustic plans, it seems I may simply have picked up on a larger vibe that's been going around town for some time, the new Seattle sound perhaps. Seattle Unplugged, acoustic, folksy, popsy, even a bit country.
To my knowledge, The Head and the Heart are the most most successful Seattle band of the moment with recent national exposure on both Conan and Jimmy Fallon as well as selling out back to back nights at the Moore and the Showbox at the Market. I don't know any other local bands that could pull that off. And they are of course acoustic with a sound that in their words is, "a folksy Beatles or Crosby Stills Nash & Young with more instrumental force." I agree.
There are others having success with the acoustic though. Kristen Ward's latest CD was an acoustic duo effort with music partner Gary Westlake and to my ears is a step above her previous efforts. The format lets her voice do what only such voices as hers can do, and in a way that cannot be done when competing electric guitars. I'd love to see her open for The Head and the Heart. She'd gain a larger audience of her own for sure.

Rachel Flotard of Seattle rockers Visqueen has dropped the electric to join with Cobirds Unite which describes themselves as "folk noir".
Another killer event happening for Noise for the Needy. The Detroit Cobras are consist of the sweet smoky voice of Rachel Nagy with the raw and boozy blues at her back.
Detroit Cobras, Girl in a Coma, The Fucking Eagles
21+ | $13 ADV | Buy Tickets
Donations Benefit Real Change
Fresh Espresso and the Redwood Plan top off this great line-up on the final evening of Noise For the Needy at Chop Suey. One of many awesome shows backing this great cause.
Sunday June 12th 21+
Tickets are $10 ($12 dos) so grab them early here.
Tucked down under the Pike Place Market lies a dark and bawdy little joint called the Can Can. One of my favorite spots to catch an intimate (pun intended) show. On this night, two of my local faves, Shenandoah Davis and Vince Mira will be putting down the soundtrack for your night.
Also joining them is Ashia Grzesik, chanteuse, amazing cellist, and member of two of my amazing groups: Vagabond Opera and Portland Cello Project.
C-Leb and the Kettle Black are making their public debut at the Great Southern Pig Roast happening as a part of the Seattle Beer Week at Quinns on cap Hill this Saturday May 21st. A fantastic pairing of classic American fare, rockin blues and the best brews around.
Event starts at Noon
Tickets are $20 in advance
In case you didn't catch it the first time around, below's a little taste of what to expect!
So, I got an email yesterday from Shabazz Palaces. Yes, it was a mailer, but I feel somewhat privileged with the information (plus, blog). Do y'all remember some weirdo New England lady awkwardly interviewing J Mascis a few months back? Well, she's now also chatted with Ish Butler aka Palaceer Lazaro, and you should invest 26 seconds of your day in this little teaser:
.

.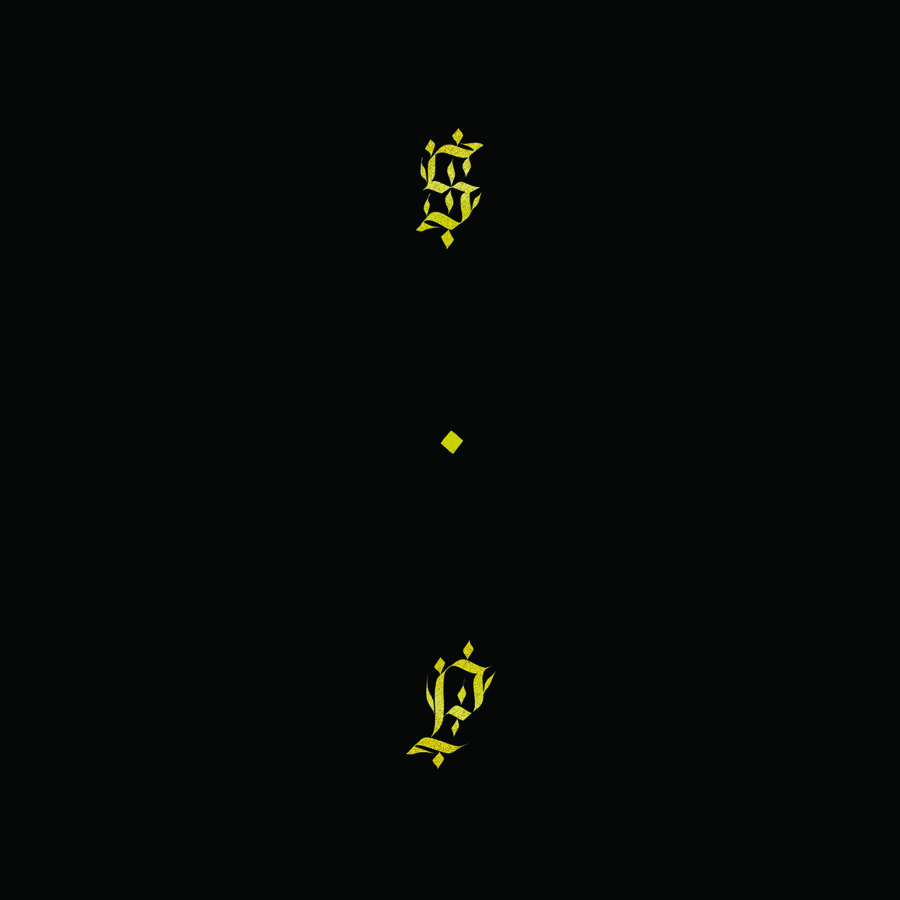 As far as other info disseminated? Black Up is now going to be released June 28th (pushed back from May 31), but if you preorder, you can stream the entire thing immediately on Sub Pop's website. And you also get a Butler designed patch. cha ching! Put that shit on the shoulder of your army jacket, for sure.
Tracklists are generally pretty useless without the music, but reading through Shabazz Palaces' song titles is an adventure unto itself:
free press and curl
An echo from the hosts that profess infinitum
Are you… Can you… Were you? (Felt)
A treatease dedicated to The Avian Airess from North East Nubis (1000 questions, 1 answer)
Youlogy
Endeavors for Never (The last time we spoke you said you were not here. I saw you though.)
Recollections of the wraith
The King's new clothes were made by his own hands
yeah you
Swerve… the reeping of all that is worthwhile (Noir not withstanding)