Seattle Subsonic - April, 2010
Yes it's true, I've got more updates from Head Like a Kite. It seems like every couple days there is something new and impressive out to help back their latest release, Dreams Suspend Night. Today it's a new video, this time for "We're Always on the Wrong Side of Sunrise" which showcases their catchy pop licks and a entire 1% of their full costume collection. Again Tilson works his definitive smooth style on the lyrics even opening with a quintessential Saturday Knights' rhyme "45 to 9..". Nice.
.
.
If you're itchin to get your hot little hands on the album, it's now exclusively available on iTunes and will be available for all you "non-Appholes" in the usual places on May 18th.
.
The official CD release party is May 21 at Neumos with Head Like a Kite, DAEDELUS, Thee Emergency, and DJ Terry Radjaw spinning between sets. Expect lots of guests. P. Smoov, Tilson, Graig and Zera from Animals at Night, and more.
I really do love this band. This sleek and sexy music video kind of reminds me of Groundhog Day, but without the happy ending. And the Jona Bechtolt-looking guy on the right is totally cracking me up.
.

.
My experiences with the xx here and here.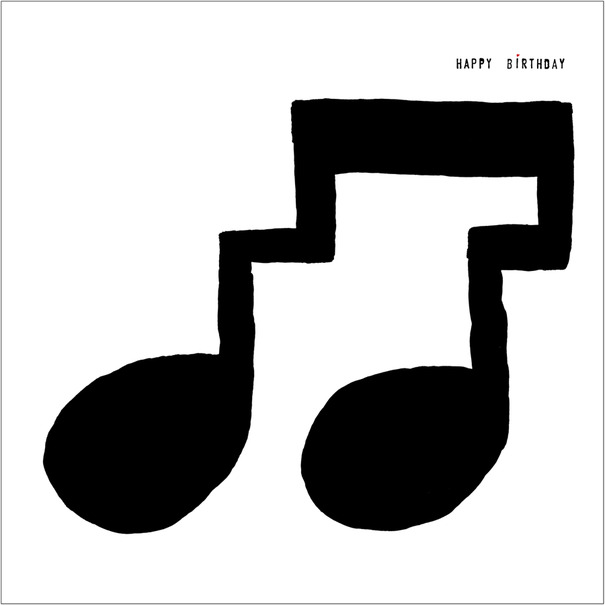 During a trip to San Juan Island this past weekend, amongst the peaceful Sound and the tall green trees, the wife and I kind of fell in love with Happy Birthday. Maybe you've heard of it? The rambunctious album is the self-titled debut of one of Sub Pop's newest members, a messy-haired sweet n' sloppy rock trio from Vermont. And since today is my actual birthday (!), I thought I'd collect a few thoughts on a supremely catchy and simultaneously diverse record that has quickly conquered my own personal airwaves.
.
The band was founded by guitarist/vocalist Kyle Thomas not two years ago, and he's joined by Chris Weisman on bass and Ruth Garbus (who's sister plays solo weirdo-folk as tUnE-yArDs) on drums. Happy Birthday's endearingly impetuous sound is rooted—at least to these ears—in what I'll call the Triple G: Garage, Glam, and Gumbubble (more commonly referred to as 'bubblegum', but you get the idea). Addictive melodies abound, especially from the impressive Beach Boy-style harmonies, but their songs are as wild as they are tame. After most every honeyed hook comes a neck-breaking change, a crunchy steam rollin' rhythm or a skittish guitar. This unexpected duplicity is easily the best thing about Happy Birthday.
.
Right out of the gate, "Girls FM" is an irresistible shot of radio-ready garage-pop with a killer chorus: "Everybody's lookin' like a girl to me / Girls FM, Girls FM!". And if the first song doesn't clue you in, it'll be quickly apparent that Thomas is a bit lovesick and girl-crazy. And not just for healthy girls either; "Cracked" is a glam-spiked punk homage to—ahem–a mentally challenged girl with a shaved head and scars "exposed to outer space". The laughably blunt shout-along of "world brain is DAMAGED!" slays me (sympathetically) every time. The blazing screamer "Zit" just might make you wanna break some shit.
.
And if the dirty-rock ditties make you shake, don't be surprised if the band's heartfelt 70s ballads also make you swoon. There's "Perverted Girl", an easy-goin' love song with some metal riffage and a fixation for that hot mess of a girl you just can't ignore ("I want her / I need her / Everybody wants to be her"). There's "I Want To Stay (I Run Away)" with it's AM Gold-plated disco-pop croonfest. And, finally, perhaps the grubbiest gem of the bunch, there's "Subliminal Message", an unabashedly starry-eyed soul-rock jam that should be at the top of every karaoke star's Must Do list. "Cloooose your eeeeeeyes / Coooncentraaaaaate / I'm sending you subliminal message / To your heaaaaaaaaart!" I dare you not to fall in love.
.
Listen:

You can actually stream for FREE The New Pornographers' new album Together on NPR. The album is set to be released on May 4. And man o man, is it good, and did I mention this is free!
.
It is everything you could want from their fifth album, and more…
.
I know i'm super excited to go and be blown away by amazing visuals and killer synths. With tracks from their new Album "Toward a Damage Horizon" its going to be great!
Also be sure to check them out on KEXP w/ Cheryl Waters doing a Live in-Studio.
Neumos Presents: Sleepy Eyes of Death (CD Release Party!), Feral Children, Talkdemonic ::
Doors at 8 pm :: $10 adv
You know what I hate? Not being able to listen to myspace at work all of a sudden. This is, unquestionably and without a doubt, the lamest thing ever. I'm living in Lamesville on the continent Lamerica on the planet Lame in the universe of Lameality. It's also this:
.
.
Speaking of Kim Thayil, hey, did you hear Soundgarden was back together??
Including one of the most perfect foods ever created: FRENCH FRIES. All day, even. If you don't like french fried potatoes, you're in a SERIOUS MINORITY. Sorry to say it, but it's true. Damn true.
.
Oh, and there's also a free show: Wet Paint, Haunted Horses, Eel Eater (are they sustainable??), and Broken Nobles. Also, I think that might be an Abominable Snowman. Get on with it.
A few reasons why you cant miss this show… 1) I saw the Liars live once, which where I come from is amazing because bands on this level would rarely tour there, and they were quite a show. I don't remember thinking their sound was amazing, but I blame the venue's rotten acoustics for that situation, but I remember they put on a hell of a show. You could hardly tear your eyes from Angus Andrew because he was just enthralling to watch. 2) The secrecy of Fol Chen is intriguing, so why not check them out… 3) Sisterworld is good. I really dig the album, and what do you do when you want to support an artist's newest album? You see them live, obvio. 4) This is normally the point where I would say: "what else have you got to do on a Saturday?" howevs, this is Seattle and there are probably about 16 other live shows going on, so instead I will ask: "are any other of these shows going to be as good as Liars?" mull over that one… 5) I will be there (this doesn't mean shit, however ending at the number 4 is just awkward.)
.
Where: Neumos
Doors at 8pm
13$ Advance
21+
Speaking of release Tuesday, Wäntage USA astutely bumped up the release of what I believe to be the best record to come out of Seattle so far this year. That's right, I've seen the Lights. Every time I listen to Failed Graves, something new jumps out at me, whether it's a quirky little lyric or short, skewed riff from Craig Chambers or some subtle change from the rhythm section that previously eluded me. For a three-piece, these days that's increasingly rare. From my review:
.

"This album is undoubtedly ramshackle, mostly due to Craig Chambers' charming disregard for rock guitar "conventions" and PJ Rogalski's adaptable drum skills. But bassist Jeff Albertson does a masterful job corralling it all together with some gritty and terrifically threatening undertones, particularly during combustible tracks "Deathless Distances" and "The Fixer". I get the feeling that if a slipshod, wild-eyed posse of frontiersmen devised a sound rooted in late 70s punk and its early 80s aftermath, it might sound something like this."
The dudes will be playing with the Unnatural Helpers at Easy Street Queen Anne tonight at 7pm, so be sure to pick up a copy of both of their new records while you're there. Else you can catch them May 1st at the Sunset for KEXP's Audioasis with Thunder Buffalo and (those) Butts (girls again).
We've talked quite a bit about rock-steady veteran drummer Dean Whitmore's rotating posse of punk Unnatural Helpers this year. There was that chill-lookin', bright blastin' 7″ that Hardly Art released at the end of March. There was that ri-DONK-ulous Funhouse show with Thee Oh Sees at the end of February that I geeked hard about. Hey, I was drunk, whaddayou want from me? (Seriously, that show was ridonkulous.) Kevin has previewed, I dunno, like 27 of their shows. So, it shouldn't surprise you then that we're talking about the band again. Actually, I really can't say whether you should be surprised or not since I have absolutely no idea of people's cognizance around here. Anyway, it's release Tuesday! And Cracked Love and Other Drugs is finally available for all you punk rockers to purchase with your punk rockin' monies!
.
The album is 15 tracks and just under 26 minutes, so those of you with attention spans shorter than a ladybug's ankle sock won't have to dig in too deep to reap the record's rewards. Personally, I think the band owes a lot to the rough-and-tumble shit-kickin' gallop of the Stooges and other similarly hard-hitting garage rockers, but there's a shout-y swagger and party-dude nonchalance to the Helpers that sets them apart. Hardly Art has a couple of mp3′s for download that I linked below. And, if you're so inclined, they've got the whole thing streaming over at myspace. Go nuts.
.
"Girl in the Window"
"Sunshine / Pretty Girls"
.
Easy Street in-store goes down at 7pm TONIGHT in Queen Anne. Record release show is Friday May 7 at Neumos with Butts, Spurm, and TacocaT. More on the inimitable Butts here.