January 29th, 2009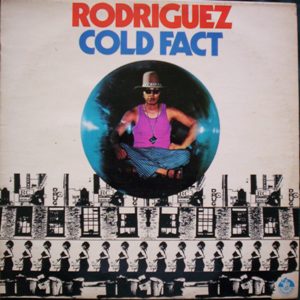 Last week, Rodriguez, Light in the Attic's revived 60′s superstar, played an impressive opening slot for Animal Collective, then ducked on over to Rock Island, Illinois to lay down some tracks for the always brilliant Daytrotter. Not content to just record and leave, Rodriguez scooted on down to the world famous Huckleberry Pizza Parlor to unleash a few tracks on a small handful of his most ardent fans.
.
Daytrotter recorded the live show and, starting today with "Can't Get Away" (a bonus track for the upcoming reissue of Coming From Reality) will be sharing a different video each day.
.
Today's can be found here:
.

Rodriguez is currently touring sparingly, a problem LITA is ardently striving to fix, and this footage is an impressive glimpse of just exactly what we're missing out on.