Seattle Subsonic - January, 2009
For all you suckas lookin' to get a piece of the brawlin' action from the only hip-hop group in the city banned from all 6 Capitol Hill Clubs (that's Mad Rad, people), heed this notice. Instead of gettin' up for the down stroke at the Holy Mountain tomorrow night, get your (P) smoov on at the Josephine. From the HM proprietors: "due to unfortunate circumstances we had to move our show from holy mountain to the josephine in ballard." They will still be making a DVD of the show (whew!) and the lineup is worth the (likely) cheap admission. Go here for location info.
.
Champagne Champagne, who's emcee Pearl Dragon you can Get To Know here, will be rockin' the house along with Weekend, DJ Gajamagic's new electronic project with Ryann Donnelly of Schoolyard Heroes. Chk Minus, Wehrwolve, and Blicky also foot the bill. Lotsa names there; my apologies.
.
Despite the idiotic actions of Mad Rad at a tenuous time (club violence-wise), they
still bring the beats in a tornado storm of Spank Rock yo-yo rap, tech-hop, and white-boy dance sleaze. You may or may not be required to wear shades, 3D or otherwise. Should be a good show.
.
Tonight you can catch the Dutchess & the Duke playing the Holy Mountain with Smile Brigade. Support your local DIY venue.
After the Super bowl this Sunday (if you watch it) unwind at Neumos crystal ball reading room with The Album Leaf (named for a Chopin piece). They are touring on their way to record a new album at Bear Creek Studios. It will be the first record recorded with the full live band (everyone you've seen playing live since 2003) and not just Jimmy. Sub Pop Records will be releasing it in later this year.
.
If you have never seen an Album Leaf show you have been missing out. It includes a large touring entourage involving projection art and live strings which add a wonderful depth to the music. So make your way out to the show whether your team wins or loses on Sunday we all win with a Album leaf show.
.
The Album Leaf,
Black Mamba,
Anomie Belle
Doors at 8 pm :: $12 adv :: 21+
check out their mini-dcoumentary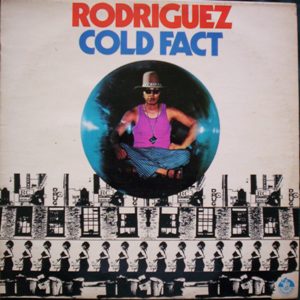 Last week, Rodriguez, Light in the Attic's revived 60′s superstar, played an impressive opening slot for Animal Collective, then ducked on over to Rock Island, Illinois to lay down some tracks for the always brilliant Daytrotter. Not content to just record and leave, Rodriguez scooted on down to the world famous Huckleberry Pizza Parlor to unleash a few tracks on a small handful of his most ardent fans.
.
Daytrotter recorded the live show and, starting today with "Can't Get Away" (a bonus track for the upcoming reissue of Coming From Reality) will be sharing a different video each day.
.
Today's can be found here:
.

Rodriguez is currently touring sparingly, a problem LITA is ardently striving to fix, and this footage is an impressive glimpse of just exactly what we're missing out on.
The Album Leaf,
Black Mamba,
Anomie Belle
.
Doors at 8 pm :: $12 adv :: 21+
.
PEOPLE WITH ALBUM LEAF TATTOOS
As said and as promised, if you have an album leaf tattoo, you will get free entry to Album Leaf shows. So in order for them to complete this for you, please e-mail the tour manager, Jake 5 days in advance (so we don't miss it) to gain access on our guest list.
.
The Deal
Put, "leaf tattoo guest" in your subject line. They must receive your email at least 5 days prior to the show. (They don't have internet access all the time so this way they can guarantee you will be on the list.) You must include a photo of your face and tattoo so they know its you. Please don't scam us! They'll be looking at all the photos, don't spoil it for the people that actually have them! It's not as simple as showing your tat at the box office and getting in. They can't guarantee that from all clubs that they play at.
If you are under age, there is nothing we can do about it. Most shows are all ages, but some are not. All we can say is, when you are of age, we will get you in! Sorry!!
Legendary keyboardist of this band you may have heard of called Lynyrd Skynyrd, was pronounced dead at 1:52 a.m. today. Billy had a history of heart problems and it would seem like heart complications were the cause of his death. You'd think  that after surviving the band's 1977 plane crash that killed 3 other band mates that he might just be invincible. Sadly not. Everyone get out your lighters. Let's give Billy a proper sendoff.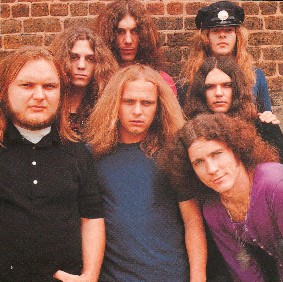 Fly Free,  Billy, Free as a bird.
I'm so excited to see the Liars Club on their home turf it makes me run around in tiny circles over and over. These guys bring so much energy to every show they play, they'll surely tear the hell out of  the ass end of Ballard. One of the incredible things about the Liars Club is that people who never expected to like a big sound band like this, have been absolutely blown away by the live performance. I'm 6 for 6 with unsuspecting folks I've hustled into seeing  shows.
.
PLUS another of my absolute Seattle favorites, the Blood Red Dancers will be opening the night. This is not to be missed.
.I'm also looking forward to checking out the scene  at the new and improved Bit Saloon.
.
$5-8:00-21+
.
You can check these links for our full reviews on both bands
Liars Club,
Blood Red Dancers
Free EP Downloads for BOTH bands HERE
You've heard me go on about the melancholy synth-pop of Venus Verse (transplanted from sunny L.A. to the rainy island of Vashon). Their debut EP from 2008, Phazes, is a beautiful wash of Echo & the Bunnymen/the Cure/Portishead-inspired new wave and trip-hop. The married duo of Kevin and Stephanie are trying their damnedest to relive the glory days of those post-punk early 80s, and doing a damn fine job of it.
.
As such, they've polished off their latest single "Liars In Love" and have embedded it inside a fancy interweb doo-hickey (some people call it a "widget") for their adoring fans. Take a listen below. At first glance, it sounds like something that would be right at home on Power, Corruption & Lies, a spacey synth buoyed by a bouncy bass providing the backbone. The heartbreak in Kevin's vocals are plainly evident ("But now we're drowning in our spiteful intentions / Were we just liars in love?"), as keyboards brightly cascade around him.
.
"It'll turn you inside out" is the song's refrain, but "Liars In Love" just might do the same to you.
.
.
Check out Venus Verse perform February 4th, at the Jewelbox Theater with Half Yogurt, and again with the Prids (PDX) and Romance (SEA) at the Comet on February 20th.
After my long absence from the world of the internet (due to a freak accident involving scalding water, a night guard, a Christmas tree, and a spinning hard drive…seriously, don't ask), I came across a show so great that I had to rejoin the world of the interwebs just to share it with all of you.
.
That's right, this coming Saturday night, Seattle's favorite indie-hop superstars, The Saturday Knights, will be performing as part of the Oldominion 10th Anniversary show at Neumo's. For anyone who hasn't managed to see them (and if that is the case, it is about time you did…their release show on my birthday was one of my best birthday's ever!), especially in a club atmosphere, they put on one of the best shows around. So you certainly wont want to miss this show, especially with Grayskul along for the ride. And, to make it even sweeter, Oldominion will do a live set featuring many members of their crew!
.
Yes, I know, This was a short trip back into the real world for me, but come out to the show and you can not only see me, but enjoy some great music.
.
Neumos
Sat Jan 31st
Saturday Knights w/ Grayskul
8PM
$10/21+
So I wrote a lovely little blurb plugging the Orgone show on the 16th of January at Nectar and I felt the show was so wonderful I just had to write a little something to sum up the experience.
.
.
Yes, Orgone in fact killed it. They rocked super hard, as did all acts on the bill. The overall vibe of the night is what was so fun to behold and be a part of. I am a frequenter of Nectar to put it mildly. I go to a show there at least once, if not twice a week (Shouts to Aarika, Meli and Ken!). The thing that inspired me about this particular night was the diversity of the crowd compared to most of the shows I've seen there (mainly cause i like the hippity hop). Mostly late 20′s to late 30′s folks all there to get down and party. It was a whole lot of fun and the place was PACKED. (Boooooo on you, Kevin.)
.
.
Orgone brought the funk like I knew they would. They opened up with two or three instrumental jams to warm up the crowd and once Fanny made her way up on to the stage it felt like the doors were about to blow off the hinges. The can jam like none other. Weaving between classic funk covers like Funky Nassau and Sophisticated Honky, while also some great cuts I hadn't been hipped to yet. They had great song choices, all building the crowd to a frenzy. They took a short intermission at a perfect time – allowing me to get a fresh beverage and do some networking outside on the patio – and then came back with the ruckus and SHUT. SHIT. DOWN. The great part for me was to witness this up close and personal. The thing I love about Nectar is that it is a fairly good sized venue that feels very intimate. To be able to catch the 'performance faces' of the bass and guitar players was priceless. I'll let the pics tell the rest of the story…
.
.
Also shouts to my man Daniel Lustig for the pics. He took some great shots that capture the energy these guys bring when they perform.
.
.
For those that missed out…um…uh…sorry?
Whoa, I don't know about you, but I'm totally obsessed with The Department of Eagles' 2008 release, In Ear Park. Atmospheric, dreamy, blissed-out, and woozy—Daniel Rossen (of Grizzly Bear) and Fred Nicolaus' music reminds me that sound is the only drug I actually need.
.
Bonus pre-dosage: The Cave Singers, whose down-by-the-river campfire hymnals and twangy backwoods foot-stompers make me want to run away, live out of a van, and hug beautiful strangers with reckless abandon. (Or maybe that's just my love for their album cover speaking.)
.
.
Sonic-drugs and lots of hugs…what a splendid hump day this will be.
.
Neumo's
Wednesday, Jan 28
8:00pm
$13/21+