Seattle Subsonic - October, 2008
MTVmusic.com just launched and contains every single music video from the MTV vaults available on demand.
I gotta say, MTV has been on my shit list for many years now, and it's broadcasting schedule might single-handedly bring about the end of the world, but this is pretty damn cool. All the vintage videos and rare gems you never get to see, because…well because MTV doesn't play videos anymore.
One more reason why the internets are the music lover's BFF.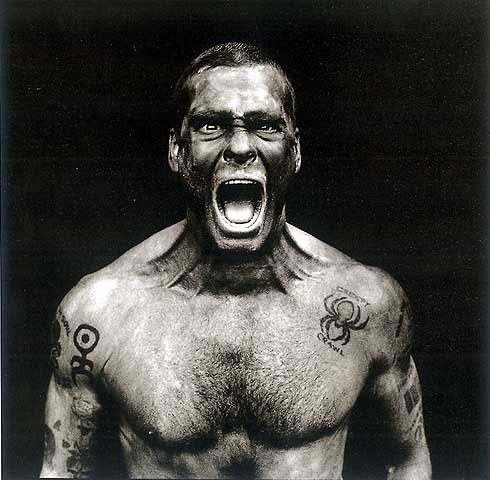 Man, November is like flashback month in Seattle. Another old time rocker, Henry Rollins, is coming through to deliver his fist pumpin style of spoken justice. This isn't so much of a concert as it is a fuckin celebration of the end of the Bush era. Not to be confused with the Black Flag Rollins, this is slated to be the spoken word version of his persona.
.
The "Recountdown" name is more of a comment on the general state of U.S. presidential elections and a reference, of course, to the disputed Florida vote that helped President George W. Bush win the White House in 2000. What you can expect are stories global observations from Henry's recent continent skipping excursions delivered in a nice tidy package of "Fuck You"
.
Keep fighting the good fight, Mr Rollins.
.
Tickets are $25 at the Moore Box office. Also available through ticketbastard but Henry wants you to but them at the Moore.
The Mad Decent tour featuring Diplo comes through Seattle playing Neumos. You may have heard that this was at the Showbox, or Nectar, but rest assured, this is the final landing zone. The show also features Abe Vigoda, Telepathe & Boy 8 Bit – all upcoming names to watch out for in 2009.
.
To win a pair of guest list passes, click here to send us an email with DIPLO in the subject.
(Congrats to Joshua!!)
.

Mad Decent
DIPLO
ABE VIGODA
BOY 8 BIT
TELEPATHE
$15 – 8:00
I've been told that there is going to be a dancing pizza involved in all of this.. dancing pizza. What else can I say.
The Bit is quickly becoming home to some great local rock acts. This line-up will only prove that point.
Tonight our favorites Liars Club and Safe Passage Clause light it up all freaky with guests Sister Hyde to get you primed for your big halloween night.
Tix are $5 21+
Last chance!! New Never Forever EP!!

HEAD LIKE A KITE
TRUCKASAURUS
MAD RAD

$8 ADV
8PM DOORS
21+
Ladybug, Doodltbug and Butterfly…?
Dude, I'm buggin out.
So, are you cool like dat?
Then you'll be there.

DIGABLE PLANETS
GODSPEED
BIG WORLD BREAKS ONE FAMILY INC. HOUSE BAND & FRIENDS
DJ TOPSPIN A.K.A. BLENDIANA JONEZ
$18 ADV
8PM DOORS, 21+
Dude.. the Breeders are coming!
Originally formed in 1988 by Kim Deal of the Pixies and Throwing Muses' Tanya Donelly, but the current line-up consists of Kim Deal (vocals and guitar), her twin sister Kelley Deal (vocals and guitar), José Medeles (drums) and Mando Lopez (bass). Their latest album, Mountain Battles released in April and is regarded as the best work the band has done since their Last Splash debut.
They have been touring the hell out of the entire planet supporting this release and it looks like we get to catch them in their final week of shows.
Nov 11th 21+
8:00 – $25

Two True NW Pop Icons, the Helio Sequence from the City of Roses and the Pale Pacific from the City of um.. hippies..? I'm not sure what they're calling Bellinghanm these days. The Helio are a long time favorite of mine, they were by far the most incredible show at the Sup Pop 20th this year just ahead of Fleet Foxes.
A few years back, they were on the same bill as the Pale Pacific and Minus the Bear at the Pyramid Brewery show. Best 3 hours I've spent snuggling under a makeshift tent with 300 of my closest friends.

$13 ADV
8PM DOORS
21+
Seattle's own Minus the Bear are touring in support of their latest full-length Planet of Ice, an album showing the band not so much transforming their sound as transcending it. This is the last date of their year and a half excursion and it's bound to be a great home-coming.
.
.
.
.
8:00
All Ages – Bar w ID
$18.50