September 28th, 2008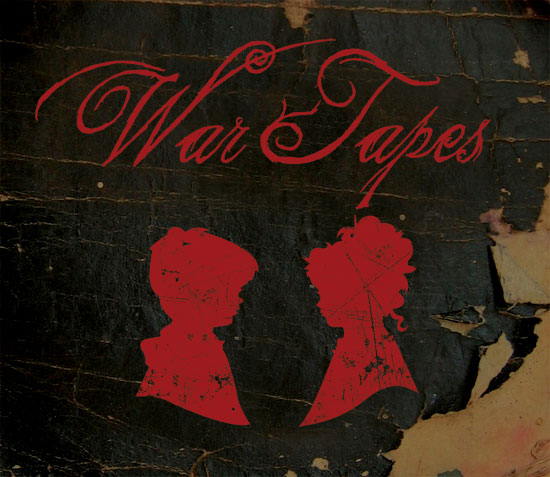 Don't ask me why, but the first comparison that came to my head for the lead singer of War Tapes is a mix of Morrisey and Glen Danzig, and put those two together, you're bound to have a damn entertaining live performance! That's exactly what I thought the first time I listened to the their eponymous EP release. A polished rhythm and the deep guttural voice of Neil Popkin leads one to believe that this is a band that has put a lot of work into delivering their unique sound. According to their MySpace page, they describe their own sound as 'Doom Pop', and a comparison to Danzig certainly lends credence to that description, but it's hard for me to label their sound as such when listening to the focused precision they put into all their instruments. I definitely sense some angst and longing in their music and lyrics, but there is no doubt this is a band that enjoys playing their style, which just doesn't mesh with the 'doom and gloom' genre.
.
It's not often a band comes along that highlights all their instruments at once, and for this reason I can't wait to see War Tapes live. The typical style of a performance is for the lead singer to be in the spotlight, and slightly steps away when the guitarist gets his (or her) time for a two-minute solo. I heard something unique in the song 'Start Again', guitarist Mark Bennett really carries the song with his slightly punk-influenced guitar playing, and the song is such that Popkin's voice almost is meant to be the back-drop, that maybe gets a bit of time for his own solo. Solidly holding the rhythm together are Becca Popkin, whose new-wave inspired bass playing and subtle back-up vocals compliment her brother's singing, as well as William Mohler, a drummer who brings to mind the style of Keith Moon which isn't concerned with solely keeping up the rhythm.
.
I haven't seen any dates where they're playing in the Pacific Northwest, but I definitely want to keep my ear to the ground for this band, and I recommend you do as well!
.
UPDATE!! to grab War Tapes' newest release, Continental Divide, click here